Max. banquet capacity (people)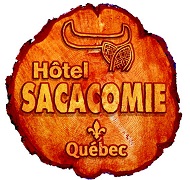 Phone: 819 265-4444 x 4108
Saint-Alexis-des-Monts (Québec)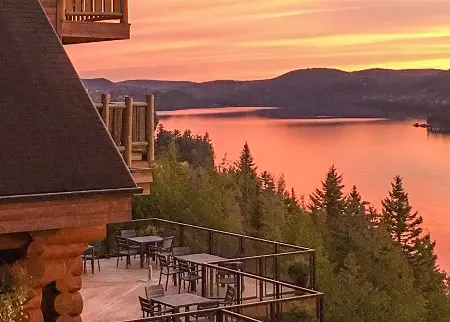 Just 90 minutes from Montreal and 2 hours from Quebec City, Sacacomie Hotel serves your business. With our exclusive hotel reservation package, you can even occupy the entire hotel at great rates.
Planning an event at Sacacomie Hotel is taking advantage of its conference centre with more than 15,000 ft2 of space which are divided in 16 meeting rooms (14 of which are equipped with terraces overlooking Sacacomie Lake) which can accommodate from 10 to 350 persons.
Our team will offer a turnkey package: customized for any budget. Sacacomie Hotel is a unique place to promote relaxation, work and team building.
Each room of the conference centre is equipped 2 to 4 high speed Internet outlets; in addition, the wireless service is also available free of charge. The cellular network is limited to networks Telus, Telus Mike, Bell and Videotron.
The largest room, the Mastigouche room, has a 7 m (21 ft) high ceiling and its exhibition area can accommodate without obstacles up to 6 vehicles.
Private activities in the Maple Forest Pavilion are also a great way to enjoy a unique place in the heart of the forest.
After a walk in a trail lit with torches, a bonfire outside and a wood fire inside greet you warmly before enjoying a friendly meal.
With attentive personnel at your disposal, your conferences and events will have the desired success!
No news has yet been posted for this event site.