Musée national des beaux-arts du Québec
Max. banquet capacity (people)
Phone: 418 644-6460 x 4494
Parc des Champs-de-Bataille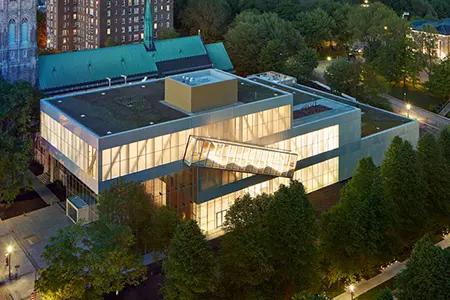 Outstanding spaces among outstanding art!
Situated in the heart of the Montcalm neighbourhood, the MNBAQ is prestigious place for your next private event. Meetings, conferences, cocktail dinners, gala, banquet… the possibilities are endless! The museum has many elegant, multipurpose spaces, as well as a spectacular terrace that will meet your needs no matter what the occasion.
A blend of art, nature and architecture, your guests will be impressed!

Photo 1. credit: Bruce Damonte
Photo 2. credit: Mathieu Bélanger
Photo 3. credit: Ora photographie